With the right winter backpacking gear, you can be warm, dry, and comfortable snowshoeing or hanging around your camp in the snow.
These tips just concern winter gear basics and are not a full gear list for winter backpacking.
Boots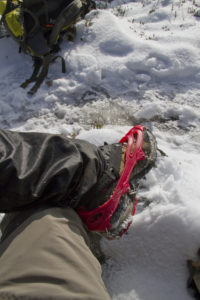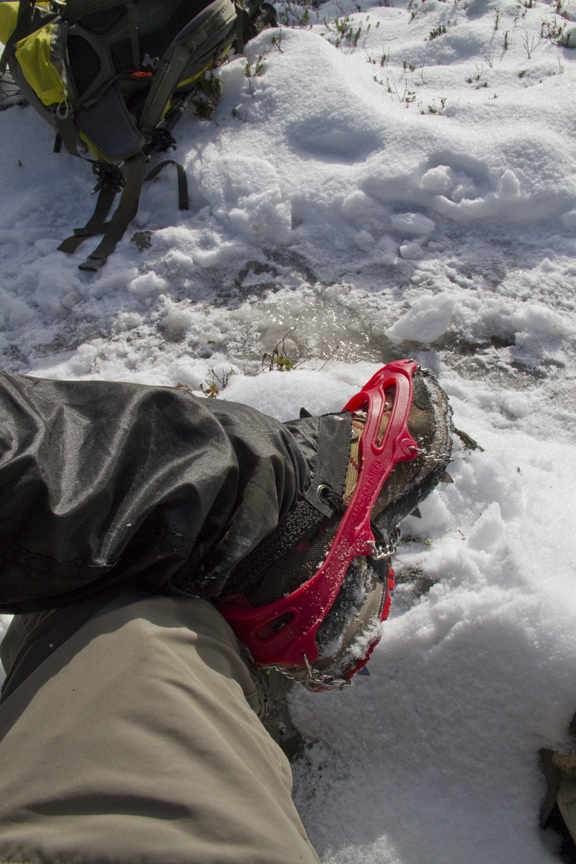 Keeping your feet warm in PNW winter doesn't require heavy Mukluks. Your 3-season boots might even work, but only if they are loose enough to allow liner and outer wool socks with plenty of circulation. If thick wool socks are a tight fit, then your feet will be cold and you are better off getting another pair of boots for winter use. Circulation is the key to warmth. If you buy boots for winter, be sure to try them on wearing liner socks and thick wool outer socks (the thicker the better). Even with both pairs of socks on, the boots should not be tight. Look for boots that are waterproof, but breathe, and sturdy enough to use with snowshoes. I don't use wool insoles in my boots, but I do use them in my camp booties. The insoles only cost a few dollars, so they are well worth it for the extra warmth when standing on
snow.