Pacific Northwest winter weather is mild with temperatures usually between 20 to 35ºF for most backpacking trips between 3,000 and 7,000 feet of elevation. However, during the winter months, wind speeds increase significantly and trip planning needs to include clothing for wind protection to prevent discomfort, hypothermia, and even frostbite.
There is a thin line of protection between being a happy winter camper and being miserable and at risk. Always plan your kit so that you are fully protected and never cold for any significant length of time.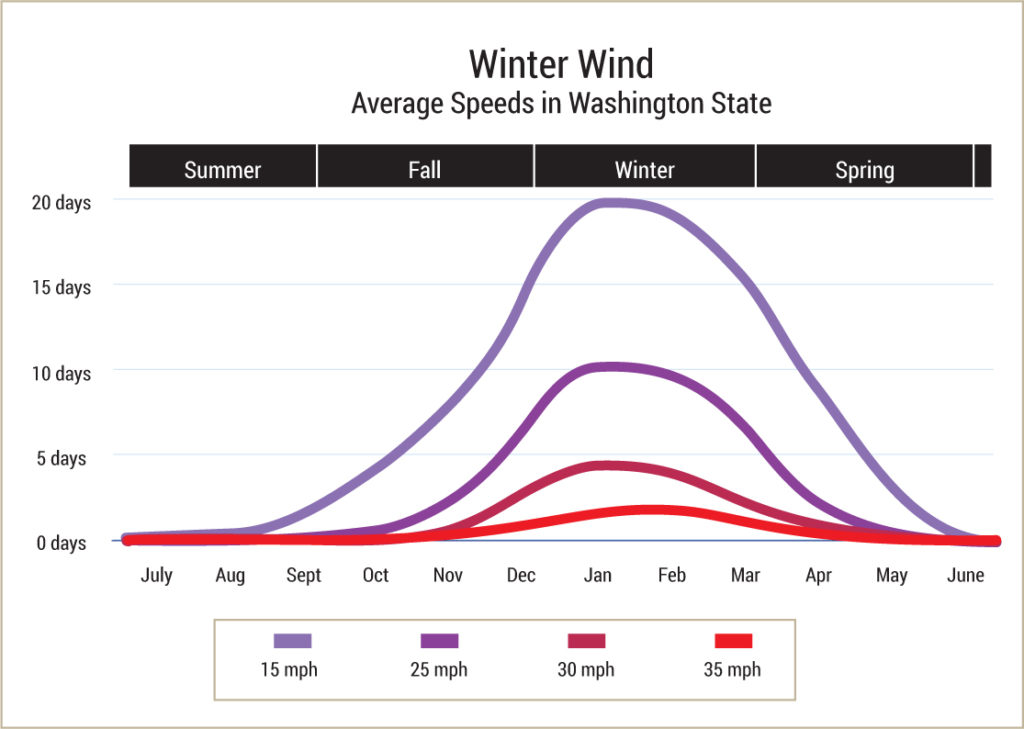 Wind Forecasts
When planning a trip, bear in mind that a forecast of 10–25mph wind can fail to represent wind speed in specific terrain conditions, such as the crest of ridges or narrow saddles and valleys, where the wind can increase significantly. The Mountain Forecast website provides wind speed data for select elevations.