Will a 3-season Tent Work in Pacific Northwest Winters?
The short answer is yes. I'm not going to do a detailed review of particular tents, but I want to mention a few models that I see often on our trips. I'll also discuss a few pros and cons of using 3-season tents in the Pacific Northwest winter conditions and some of the best 4-season options available. In context, I'll be referring to small and light tents for backpacking rather than tents that are used for basecamps and long stays in one location.
3-Season Tent Examples
Here are some of the better examples, used by winter backpackers in our group.
These three use the X-Frame design:
These two use a 3-point pole design: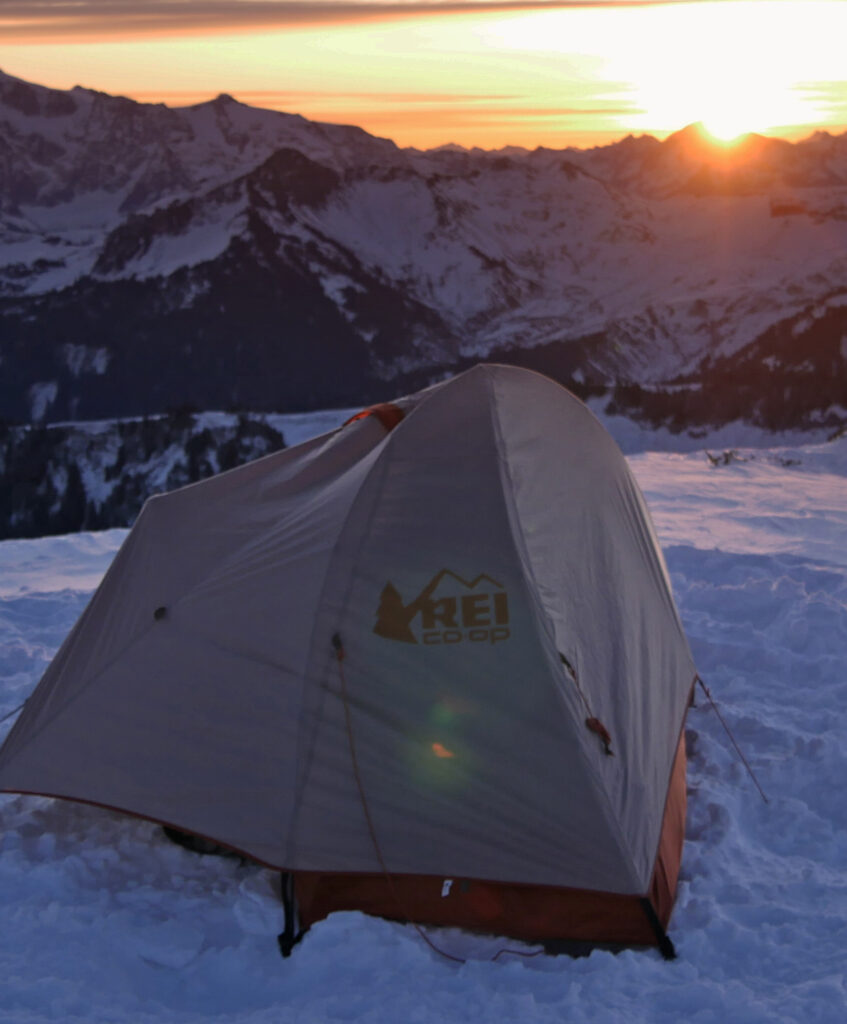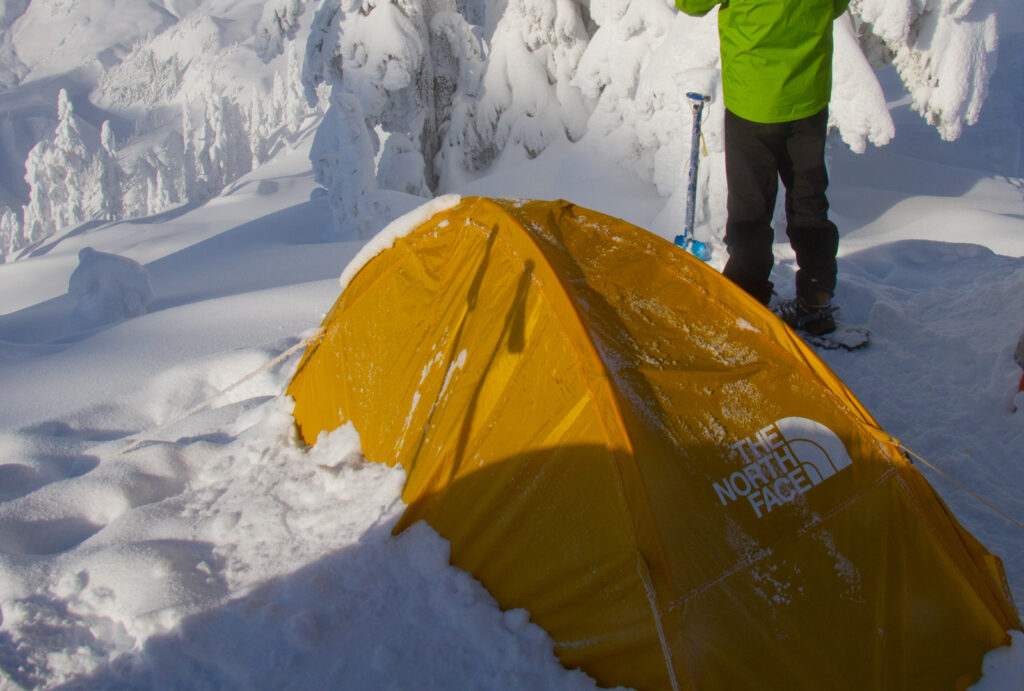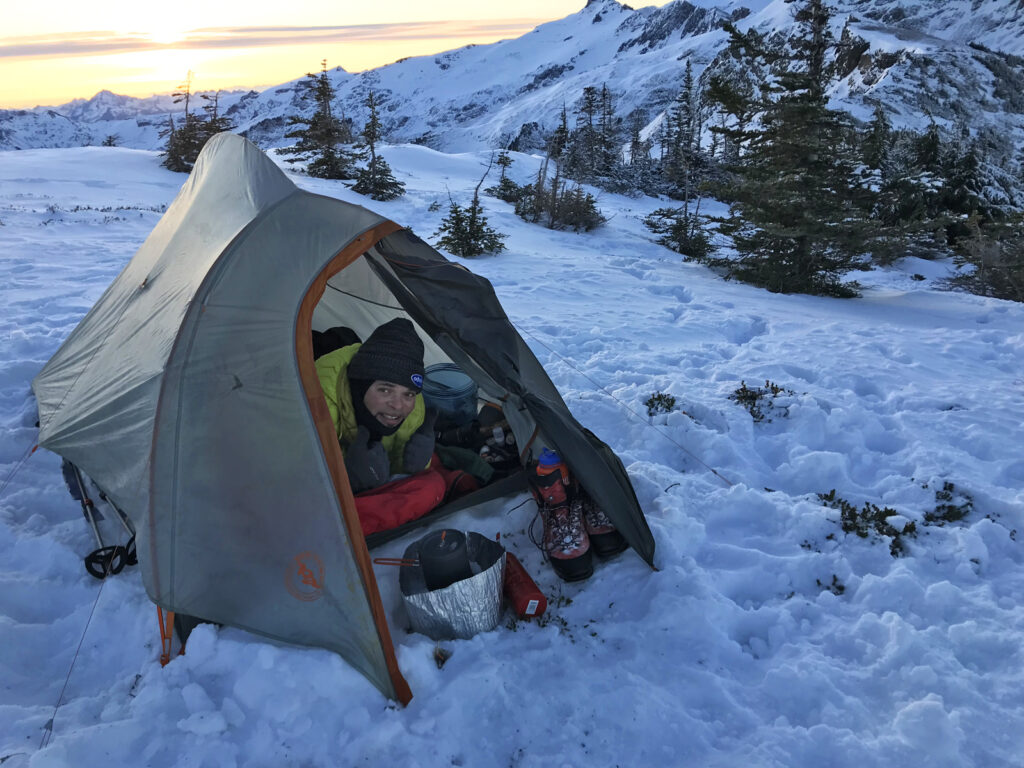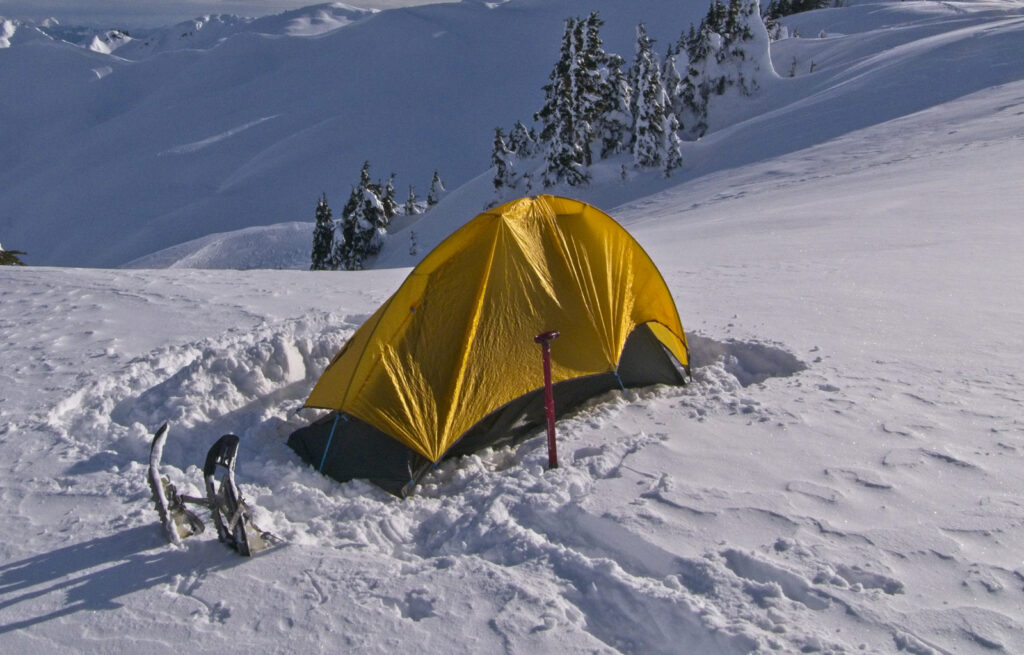 All of these tents are lightweight and packable. They shed snow and withstand mild wind well. Be aware that most tent designs will be fine when there are low winds and no heavy snow falling. My aim is to point out examples that will do better in at least mild winds and some snowfall.
The wind is an important consideration because stronger winds are more frequent in winter. The wind passes through 3-season tents more easily than 4-season tents making the tents colder inside. Sometimes drifting snow will pass through the mosquito-netting too. These problems make 3-season tents less comfortable. Otherwise, in calm weather, the experience of being in one is similar to being in a 4-season tent.