If you have been looking around for a four-season tent, you have probably already discovered that lightweight versions, such as the MSR Advance Pro 2 costs around $800, and the Big Sky Chinook 1 cost around $600. The Chinook 1 is really the only light solo 4-season tent available on the US market that has a double-wall construction to mitigate condensation, but it has been out of stock since the pandemic.
The Leipen Air Raiz 1
I have long maintained that the 4-season tent most ideally suited for backpacking in PNW winter conditions is the Snow Peak Lago 1, once made by Snow Peak and originally designed for mountain climbers. The good news is that there are other companies in Japan making a similar tent, one of which, the Leipen Air Raiz 1, that can be shipped to the USA.
In Japan, the Leipen Air Raiz 1 sells new for ¥42,900 or $325 USD. Presently, no retailer is selling it in the USA, although a few are showing up on eBay for around twice the price ($450–650 range). However, it can be found on the Japanese Amazon site (orange and green) and on the websites of other Japanese retailers, some of whom may ship to the USA (you can use Google Translate to try to navigate their websites).
Remco, one of the hikers in our Winter Backpacking Meetup, bought the one shown here on its first tryout.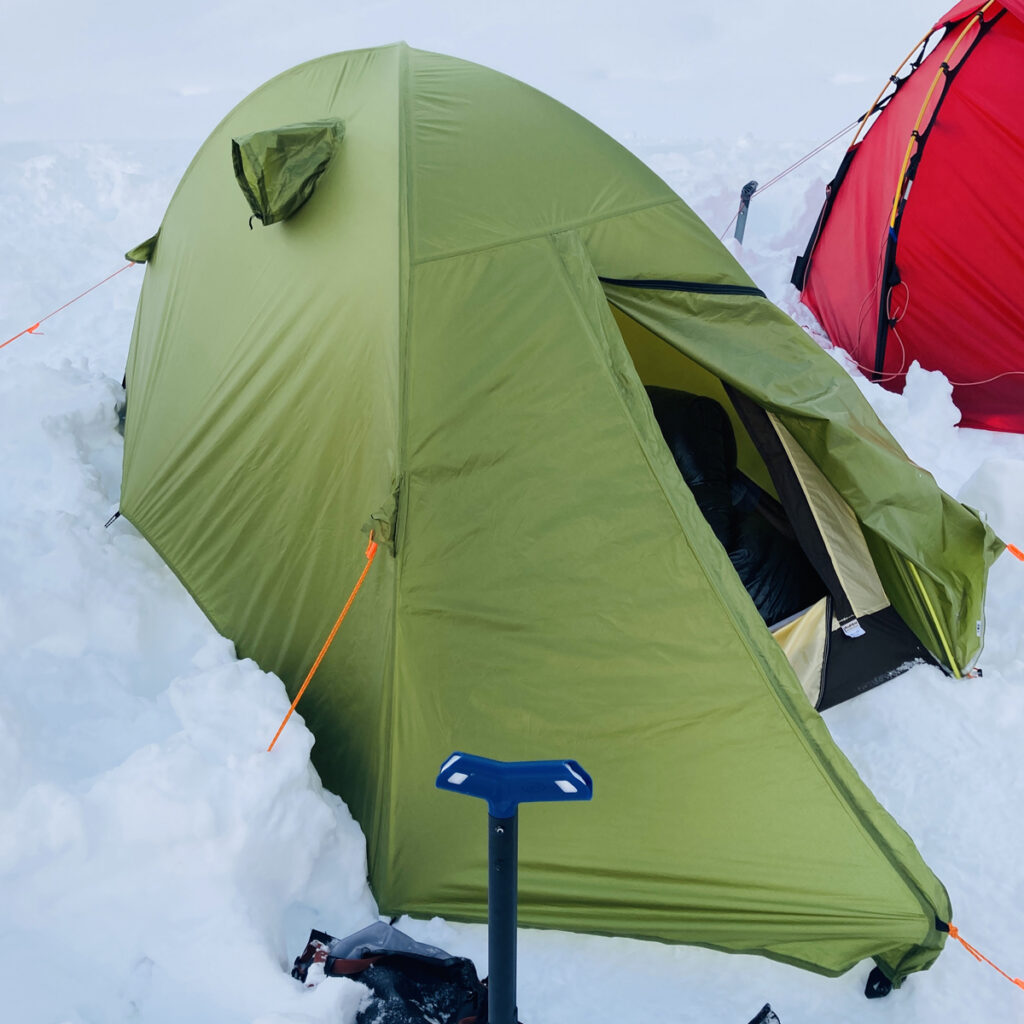 Unlike the earlier Lago 1, this design has a side vent and a tent vestibule built into the fly. The fly also extends low to the ground on all sides providing more rain and wind protection.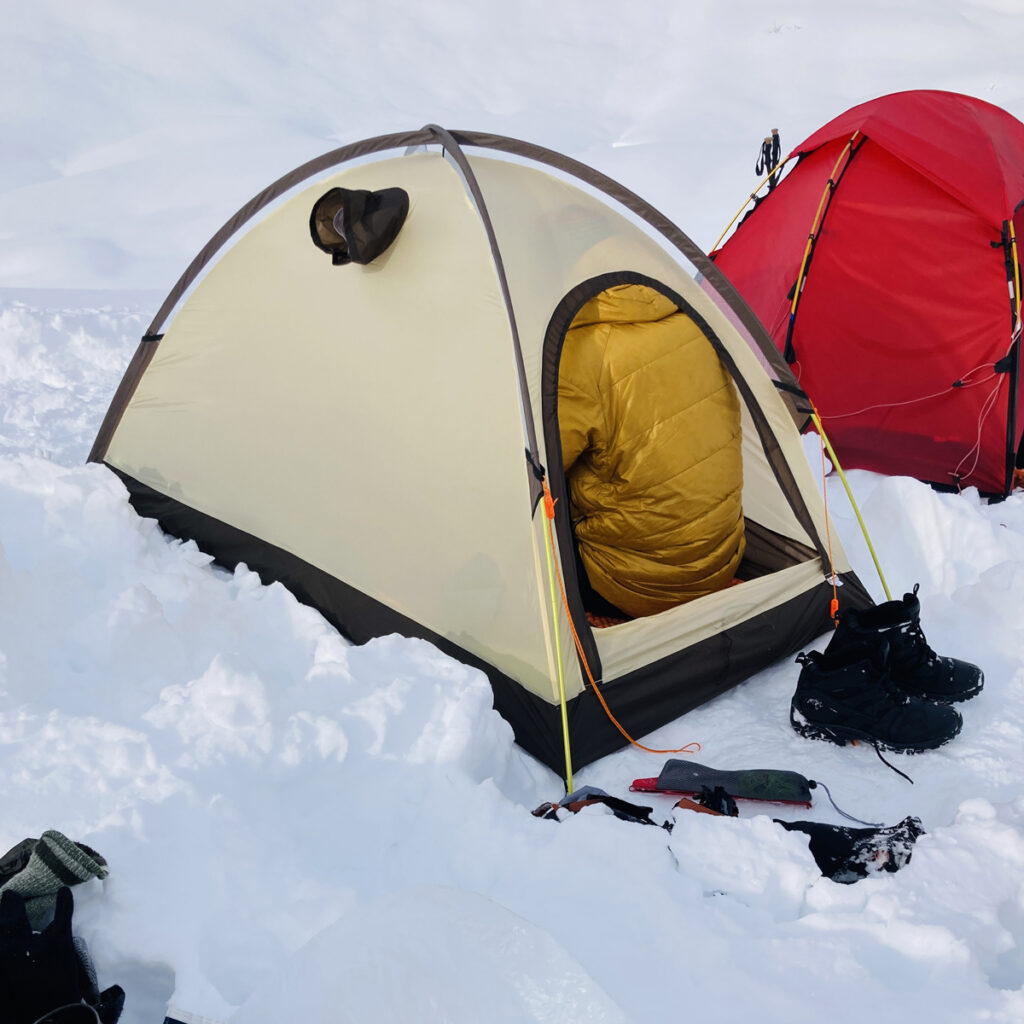 Leipen Air Riaz 1 Size and Weight
The Leipen Air Raiz 1 is short: L 80.3″ x W 39.4″ x H 41.3″ inches (205 x 100 x 105 cm) or 6′ 8″ inches long. Overall, the design and weight (3 lbs 5.6 oz) are nearly the same as the Snow Peak Lago 1 (3 lbs).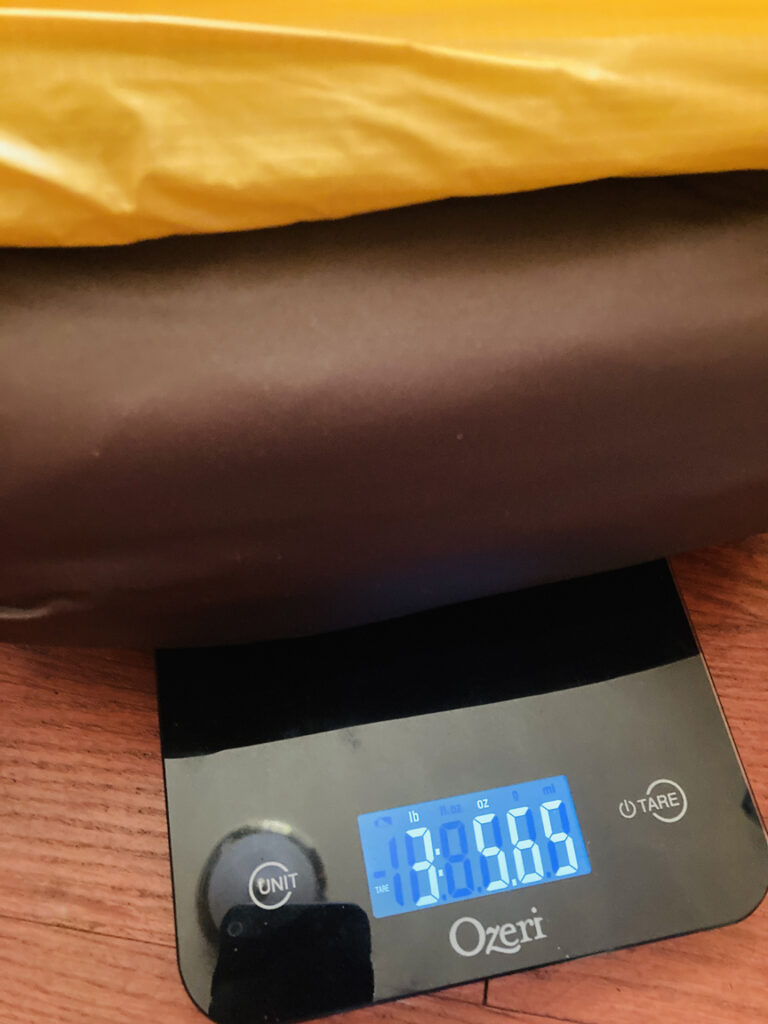 If you are tall, six feet or above this tent may seem short. If you fit comfortably on a regular-size Thermarest NeoAir sleeping pad, the length is fine. It is a solo tent, but it is roomy enough to put two sleeping pads and air mattresses next to each other. If they wanted to make a true solo tent, they might be able to shave off a pound of weight.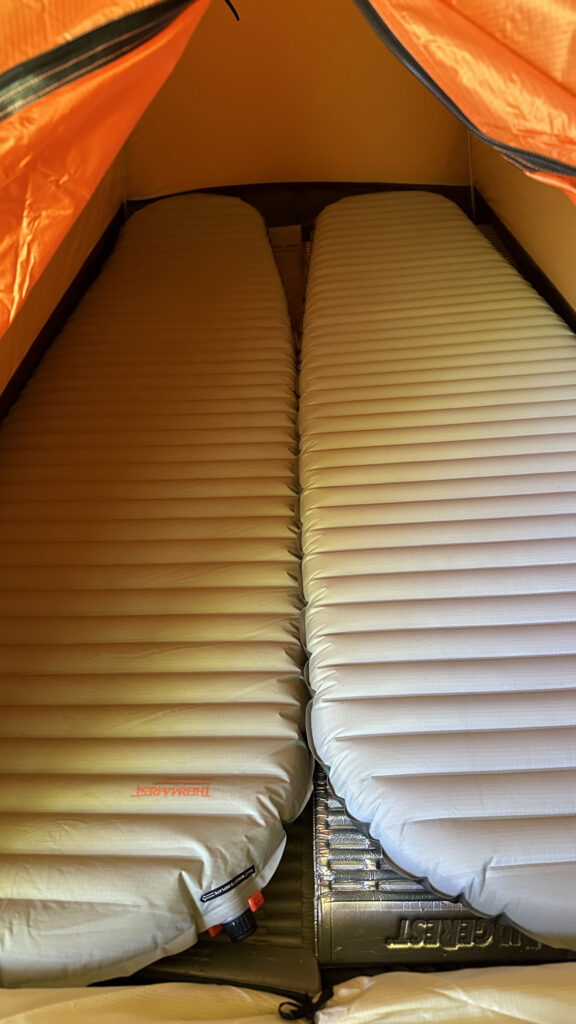 Tent pegs
Bear in mind that the tent weight given above (3 lbs 5.6 oz.) includes 13 aluminum tent pegs.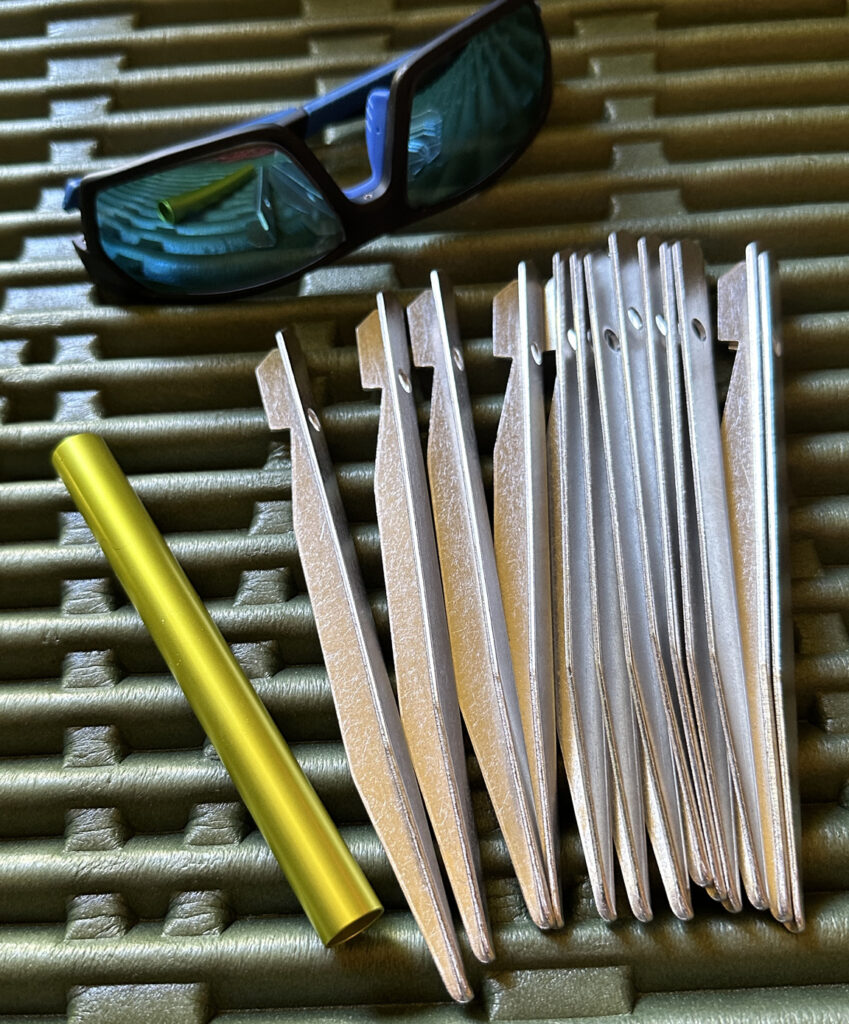 Unless there are really high winds, I'm only likely to pack 8 tent pegs and I would either take lighter titanium ones or, for snow, the Coghlan snow pegs.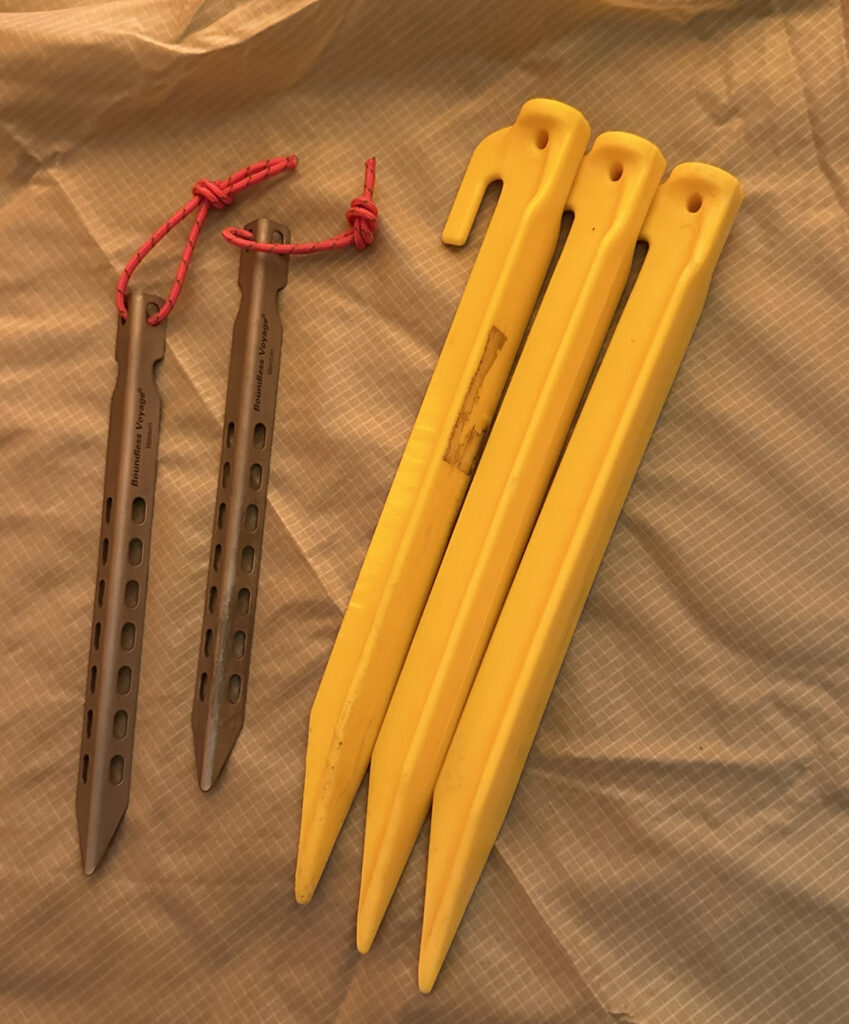 IMPORTANT: The Riaz 1 does not come ready for deep snow. You need to add 2mm paracord or utility cord to each of the corners and main securing points in order to bury the pegs in deep snow.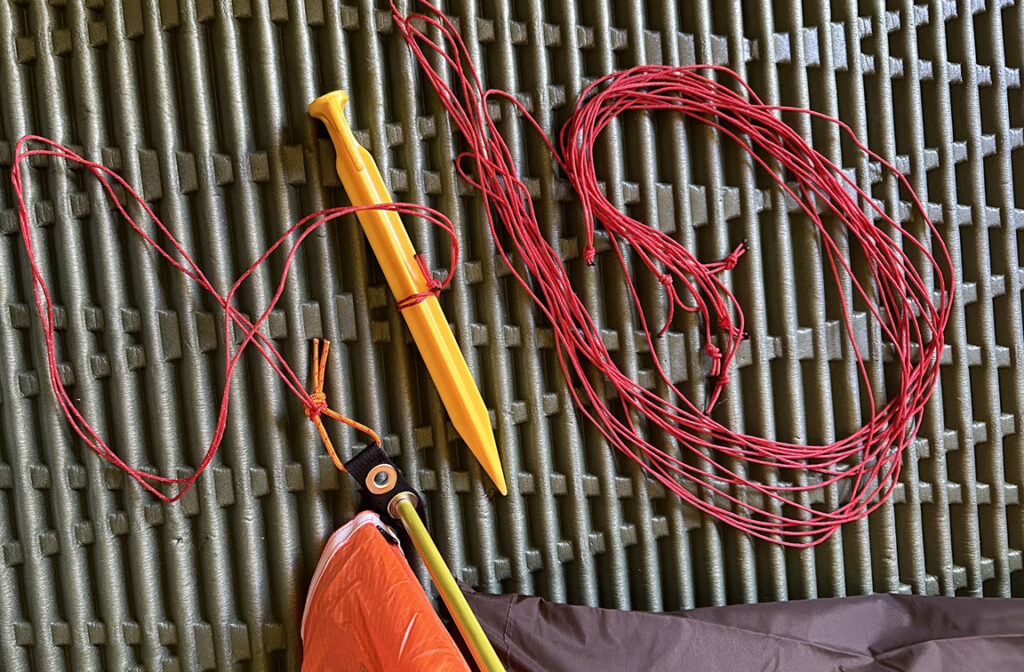 Mosquito Netting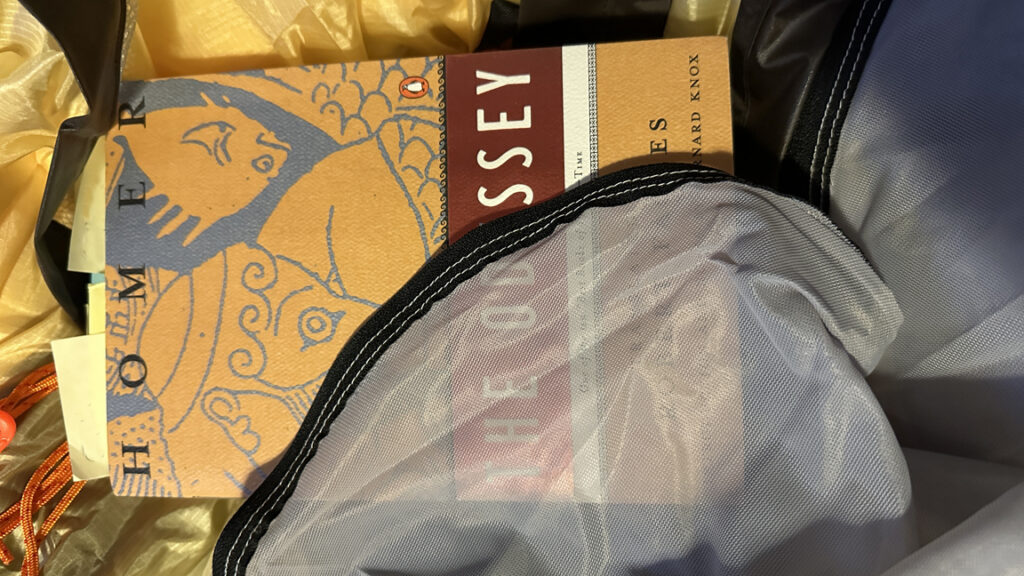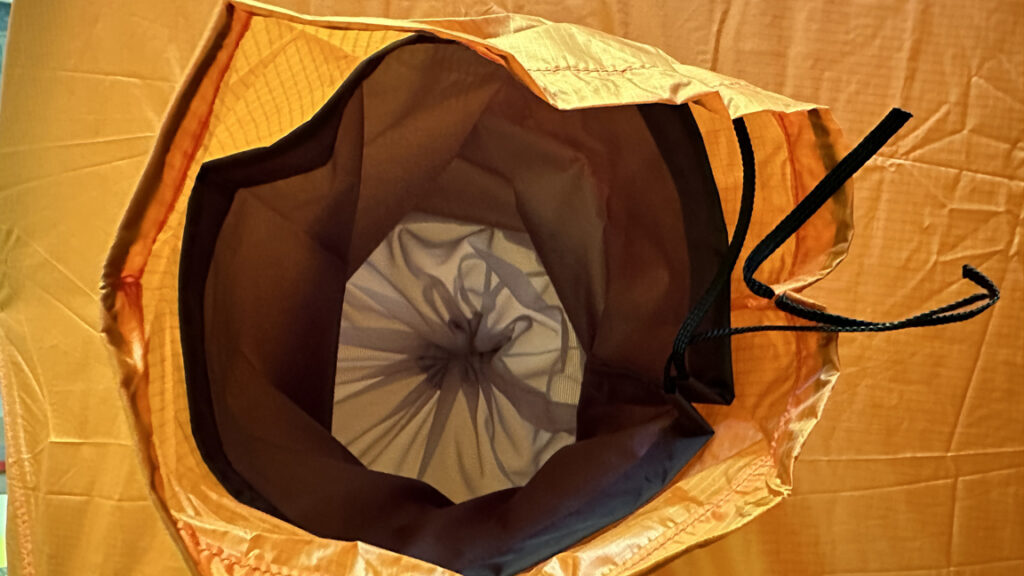 Differences between the Lago 1 and Riaz 1
There are a few differences to be aware of.
First, the Leipen Air Raiz 1 is short: L 80.3″ x W 39.4″ x H 41.3″ inches (205 x 100 x 105 cm) or 6′ 8″ inches long.
By comparison, the MSR Advance Pro 2 is L 82″ x W 42″ x H 44″ (208 x 107 x 112 cm). The older Snow Peak Lago 1 is L 89″ x W 36″ x H 40″ (226 x 91.4 x 102 cm according to an internet review). My own measurement is roughly 84 inches in length.
The Leipen Air Raiz 1 seems to be designed for shorter people, which is fine for me, but if you are 6 feet tall or above, the 6-feet 8-inch length is likely to leave your sleeping bag touching the back wall of the tent.
There is a another Japanese tent, the Mont-Bell StellaRidge 1 that is 82.6 inches long (210 cm). It also has a double wall with vestibule, but they don't ship outside of Japan. The tent and fly are sold separately (with the fly not fitting models manufactured before 2019). A few show up on eBay, but at a much higher cost, around $815 complete (tent and fly sold separately)
The largest option is the Big Sky Chinook 1, 91″ x 24/36″ x 39″ (230 x 92/60 x 99 cm). The Chinook has more floor space but is not quite as tall for sitting up.
Second, although the fly has the vestibule and superior rain and wind protection, rain is usually not a problem and the added protection may cause more condensation. However, this may not be an issue, because all sides of the tent under the fly are breathable, whereas on the Lago, only the sides breath. More use is needed to determine the degree of condensation.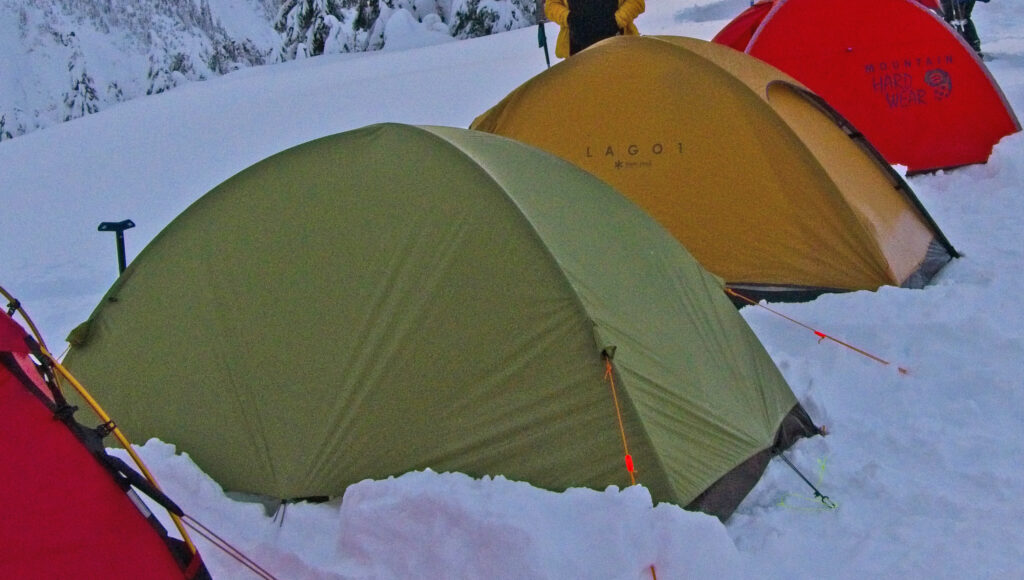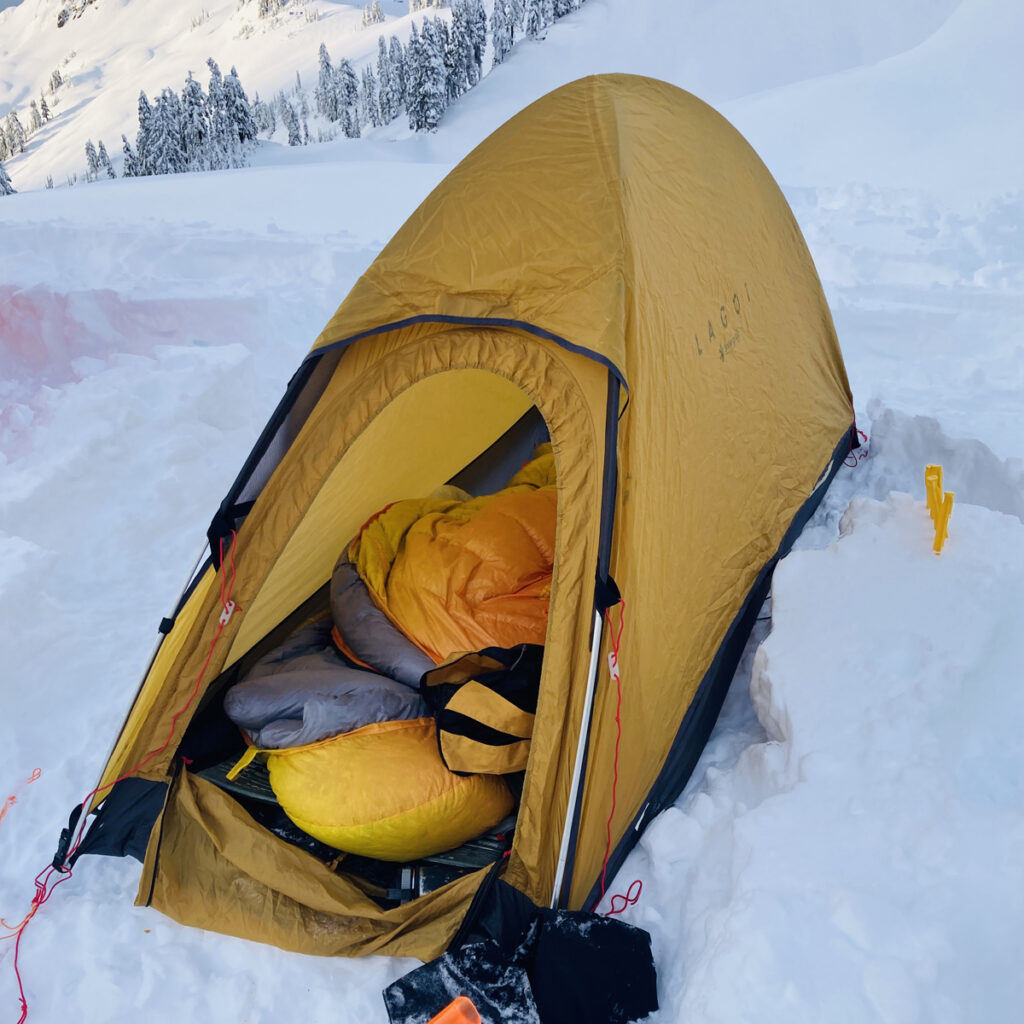 For more about winter tent options see "3-Season vs. 4-Season Tents."
If you have any suggestions or questions, please comment below.
*Just so you know, there is no financial incentive behind any of the gear recommendations on this website. No company sponsors my reviews. In this case, I now have a Leipen Air Raiz 1 tent because I chose to buy it.