Will a 3-season tent work in Pacific Northwest Winters?
The short answer is yes. I'm not going to do a detailed review of particular tents, but I want to mention a few models that I see often on our trips. I'll also discuss a few pros and cons of using 3-season tents in the Pacific Northwest winter conditions.
Some tents are definitely better than others. The ones that are too heavy or unable to bear snow or unable to stand in high winds will not be mentioned.
3-Season Tent Examples
Here are three of the better examples, used by winter backpackers in our group:
The Big Agness Fly Creek HV UL1
The Northface Stormbreak 1
The REI Co-op Half Dome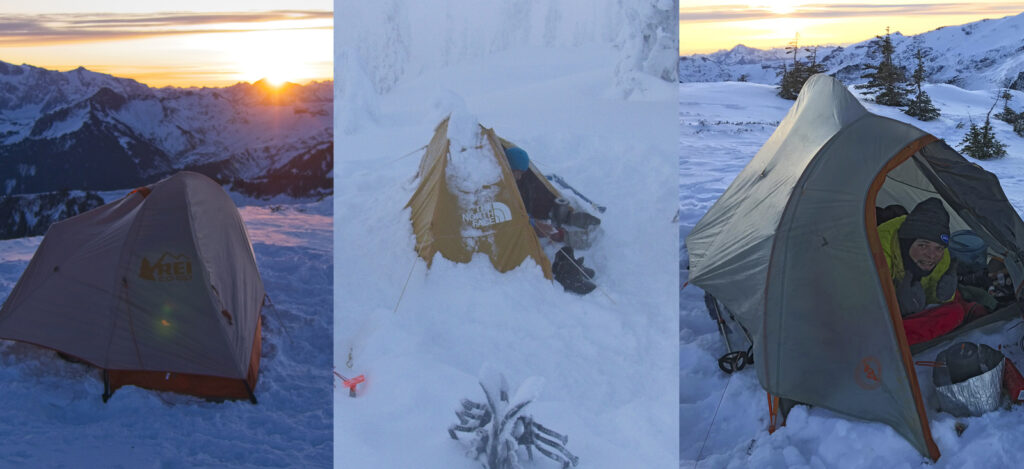 These tents are lightweight and packable. They shed snow and withstand wind well.
The wind is an important consideration because stronger winds are more frequent in winter. The wind passes through 3-season tents more easily than 4-season tents making the tents colder inside. Sometimes drifting snow will pass through the mosquito-netting too. These problems make 3-season tents less comfortable. Otherwise, in calm weather, the experience of being in one is very similar to being in a 4-season tent.