Stoves and Water Management
Recommended winter gear for melting snow and carrying water:
Stove (liquid fuel recommended for below 15º F)
Firestarter (flint and/or lighter and matches)
Nalgene bottle (32 fl. oz., weighs 6.2 oz.)
Small Nalgene bottle (Optional, 16 fl. oz., weighs 6.2 oz.)
Thermos/metal flask (18 fl. oz., weighs 11.1 oz)
Pot large enough for melting snow (I use the Snow Peak Trek 1400 Titanium Cookset, 7.4 oz)
Stove repair kit (if you use a liquid fuel stove)
Fuel (11 fluid oz. is usually sufficient for a weekend and 20 oz. for 3 days trips)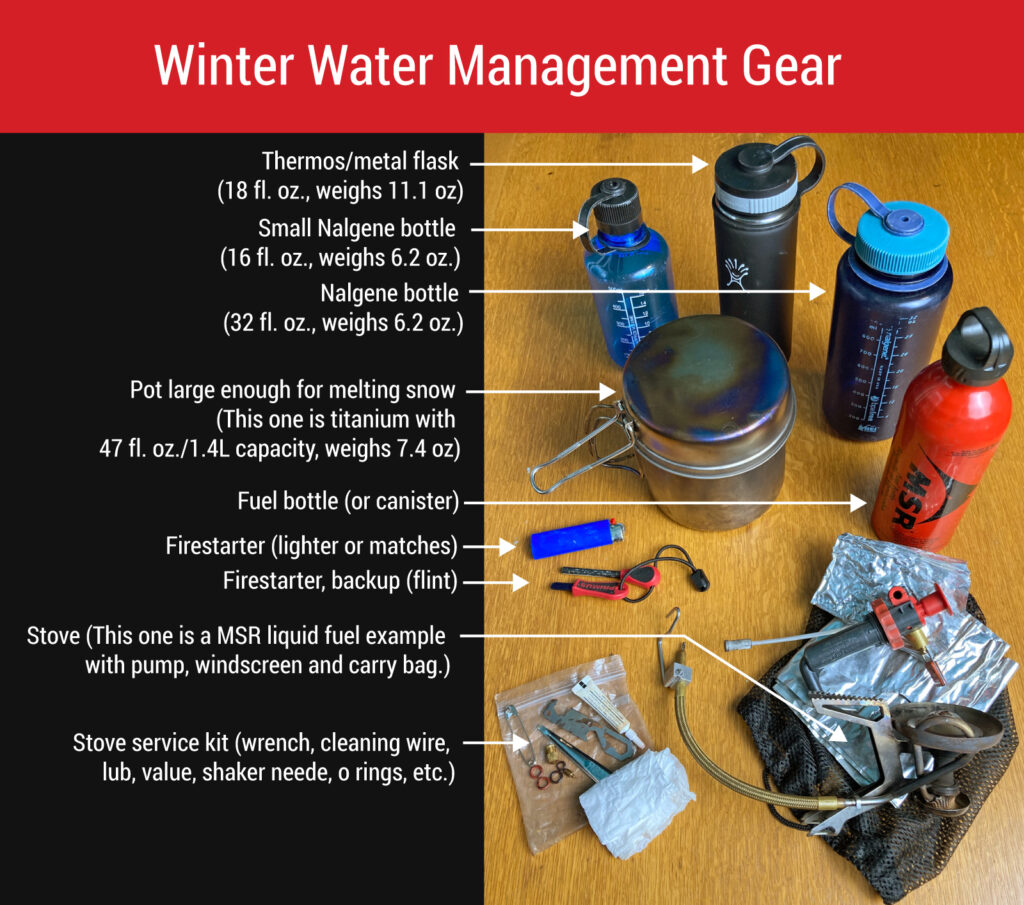 NOTE: The methods I'm going to explain in this post are for trips in the Cascade Mountains of Washington State. This is important because you may be hiking somewhere that has colder temperatures that require different methods. Here in Washington, I'm usually hiking between 2000–8000ft and camping between 3500–7500ft. What I consider "deep cold" is typically 5º F–15º F, which is when the methods described here matter. Otherwise, expect temps to be on average between 15º–35º F here in the winter. These are thermometer temps, not wind chill. In the photo above, I'm camping on a solidly frozen alpine lake at about 5500ft. The nighttime low was 6º F.