A creamy sauce with savory mushrooms and pasta is perfect after a hard hike. This dish has the added virtues of being simple and easy to make. This recipe will work well mild winter conditions (above freezing).
Ingredients
1/2 cup of Cashews (more than required)
1/2 cup of Oat or Soy milk (more than required)
2 cloves of garlic
2 oz. Durum wheat spaghetti noodles
2 oz. of chopped Baby Bella mushrooms
1.5 oz. Olive oil
3–4 twigs of Italian parsley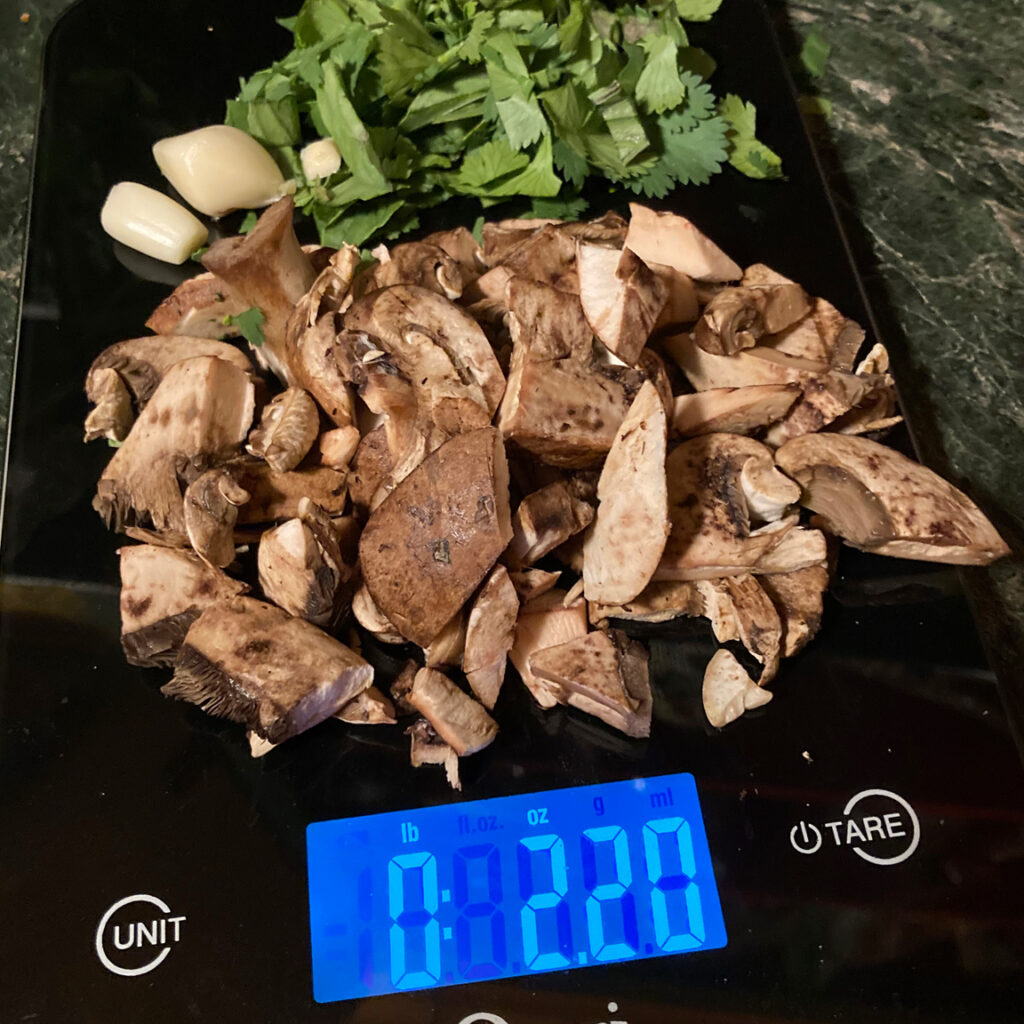 Prepare at home
The Cashew sauce
Soak cashews over night or boil for a few minutes to soften.
Crush the garlic cloves and sauté in olive oil.
Add cashews, spoonful of olive oil, garlic gloves, and oat milk to blender. For creamy results use a high-speed blender. I just use a handheld blender.
Directions at camp
Boil water
Add spaghetti noodles (cook 8–10 minutes or until el dante)
Add mushrooms
Add Cashew cream and mix
Top with pasley
Tip: Bring a small piece of flat bread to wipe off the sauce from the pot once you have eaten the pasta. This clean-up technique will get the last bits of goodness and make your pot ready for breakfast the next day.
Enjoy.
Weight