Doubanjiang is a super delicious spicy bean sauce made with chilies and fermented bean paste. It is more salty and umami in flavor than Gochujang. This Ramen broth will be satisfying with or without the optional ingredients of veggie stock and Kombu. This recipe will work well in the winter conditions we typically encounter on our coldest trips (0–15ºF).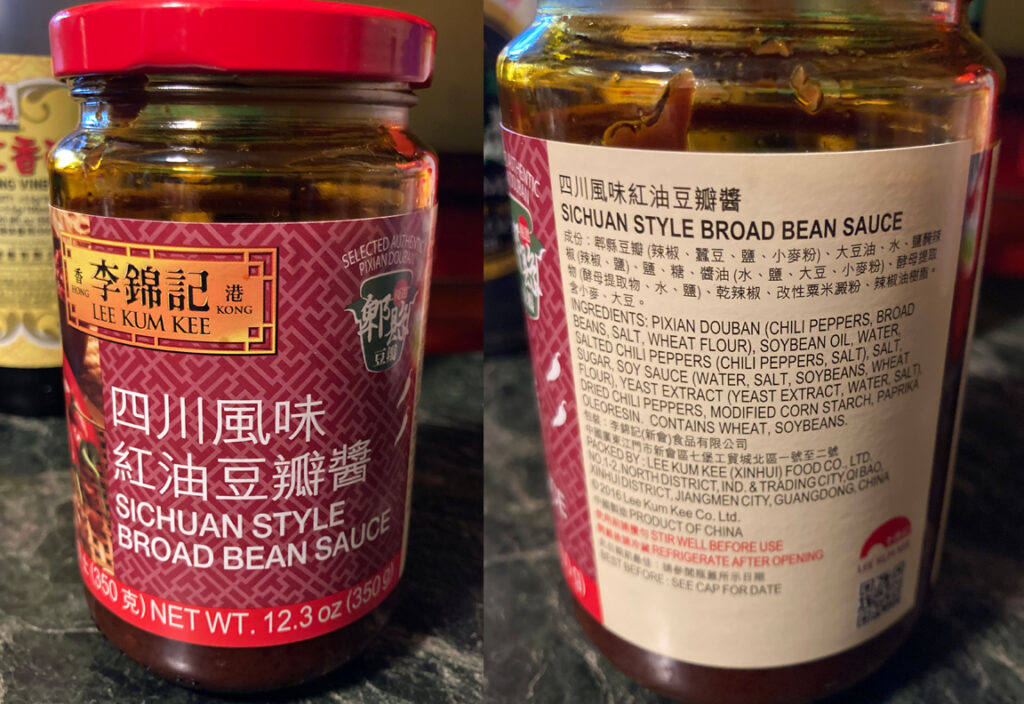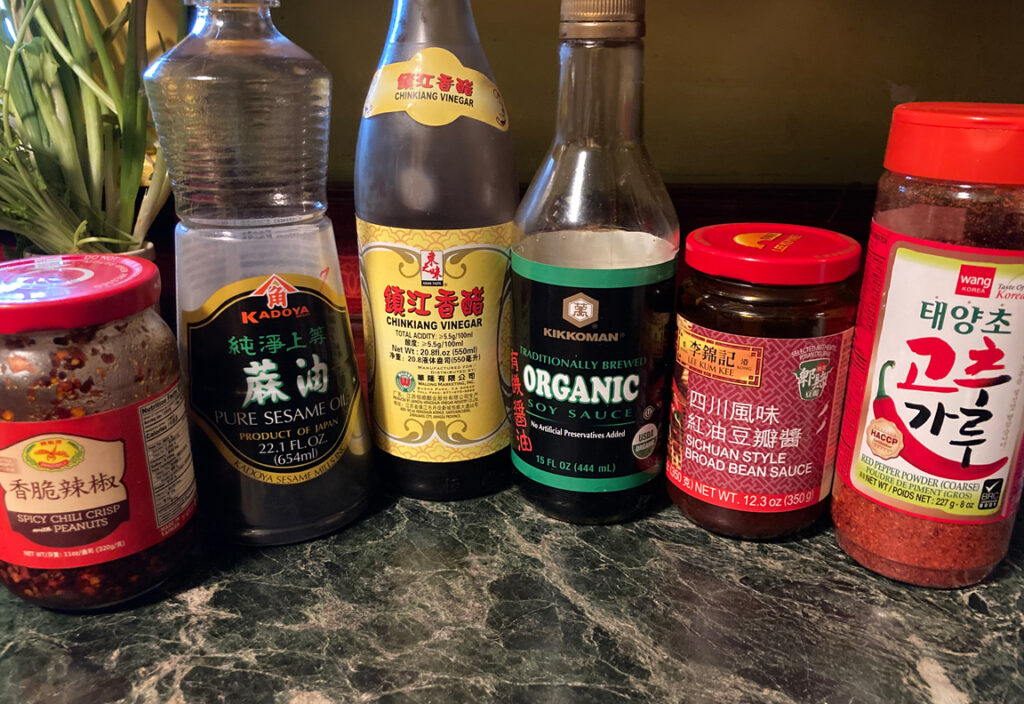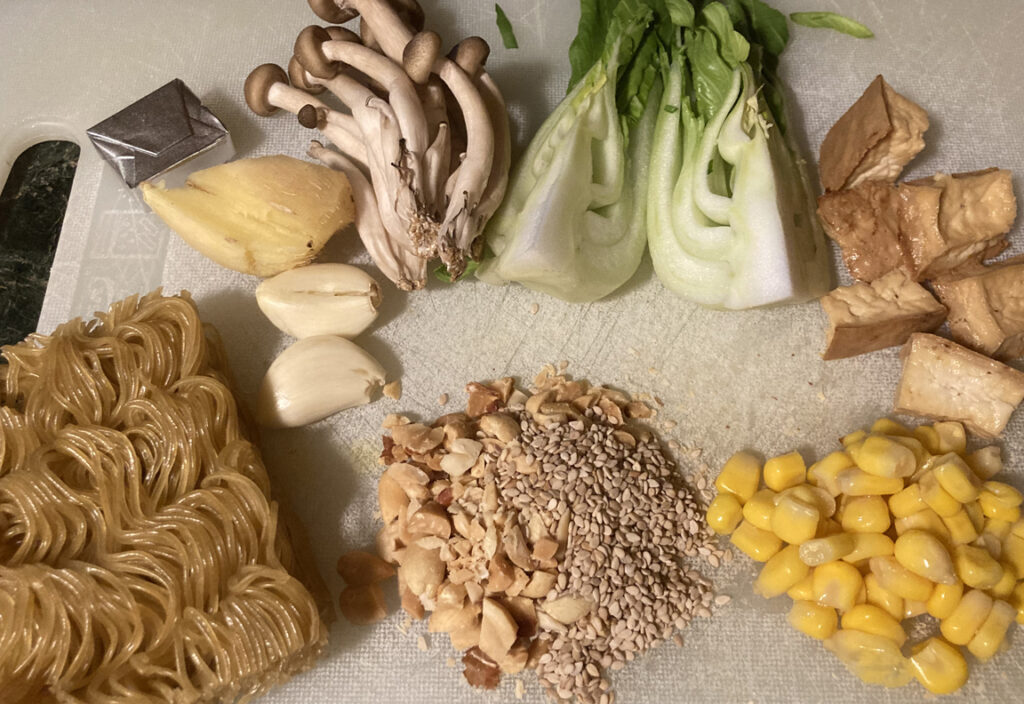 Ingredients
Pre-mixed Doubanjiang Sauce
1 tbsp Doubanjiang
1 tbsp Gochugaru (Korean pepper flakes)
2 tbsp Chili oil or Chili crisp
1 tsp Chinkiang vinegar
1 1/2 tbsp Soy sauce
For sauté
1 tbsp Sesame oil
2 pieces Garlic
1 tbsp Ginger
Shimeji (Brown Beech) Mushrooms
1/3 cup extra firm Tofu (pre-baked)
1/2 Bok choy
2 tbsps of Corn

Noodles
1 cube Veggie stock (optional)
1 small piece of Kombu (optional, increases umami flavor)
1.5–2.5 ounces of Ramen noodles

Toppings
2 tbsp Spring onion (chopped)
1 tbsp Roasted peanuts
1/2–1 tbsp Sesame seeds
Pre-trip Preparation
Preparation is especially easy for this dish.
Mix sauce ingredients and put in 2 ounce container.
Chop garlic and ginger and put in 1 once container with sesame oil.
Bake tofu in oven for 30–40 muinutes at 400ºF.
Bake Bok Choy, Shimeji (Brown Beech) Mushrooms, and corn for 20 minutes (Optional. I don't.).
Put sliced Bok Choy, Shimeji (Brown Beech) Mushrooms, corn, and tofu in bag.
Put peanuts and sesame seeds in bag.
Directions
Sauté garlic and ginger in sesame oil. Add bok choy and last add mushrooms and corn. Set aside in your cup.
Boil water and add Ramen noodles. (If using veggie stock and Kombu, add it now.) Cook the noodles for less than the time on the package. If 4 minutes, boil for 3 minutes. Stir to loosen up noodles.
Reduce water: You will likely have more water in the pot than you need and to avoid diluting the sause, you need to drain off the excess water. So have a Nalgene bottle ready. (If using Kombu, remove it now and pack it out. You only want the residual umani flavor, but not the actual seaweed in the final dish.)
Add sauce to noodles and stir.
Add veggies, mushroons, corn, tofu, and top with peanuts and sesame seeds.
Enjoy!
Weight
If you want to reduce weight, roast the Bok choy, corn and mushrooms.