This is similar to Pad Thai but has a peanut tasting sauce instead of Tamarine. You can use Tofu or peanuts for protein. Sometimes I use both. Works best in temperatures above 20ºF.
Ingredients
Sautéd tofu (2–3 oz., optional)
Small carrot
Red onion (or 1 spring onion)
One third Bell pepper
Rice noodles (2–4 oz, thin type)
2 tbsp Sesame oil (or Olive oil)
3 tbsp roasted peanuts
Cilantro
Sauce
2 tbsp Tahini
1 tbsp Soy sauce
1 tbsp Chili oil
Prepare at home
Slice and Sauté tofu (2–3 minutes each side).
Chop small carrot, bell pepper, and onion into long thin pieces.
Make sauce: Combine Tahini, Soy sauce, and Chili oil.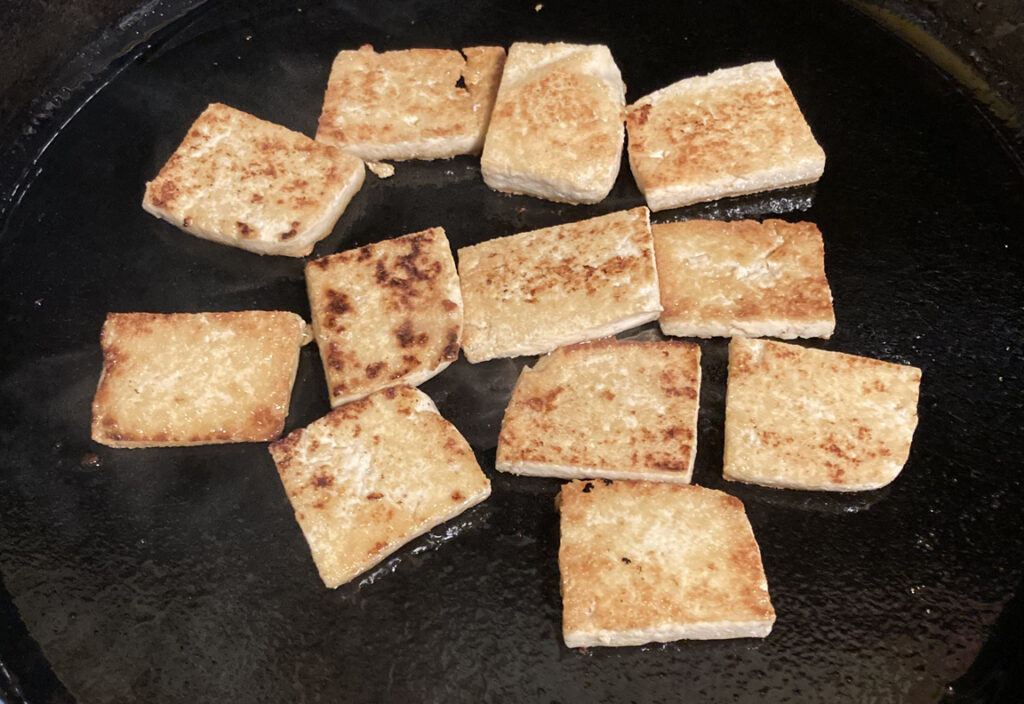 Directions at camp
Boil rice noodles (2 minute).
Add in vegetables and tofu to noodles and continue boiling for 2–3 minutes (or divide times similarly based on cook time for type of noodle selected)
Drain water from noodles and vegetables (can be used as a soup)
Pour sauce on top
Add crushed roasted peanuts and freshly chopped cilantro.