This is one of my favorite quick meals. More challenging to make with a small 1 liter pot than a Ramen or Phö, but sometimes you just want a savory noodle dish and this one will not disappoint. The Korean chili powder gives it a smokey flavor. Best in temperatures above 40ºF.
Ingredients
Extra firm tofu (3 oz. / 80g)
Knife pare noodles (2.60 oz. / 75g)
Garlic (4–5 pieces)
Small piece ginger (1 inch)
Gochugaru (Korean Chili powder, 1 tbsp)
Sesame oil (3 tbsp)
Dark soy sauce (2 tsp)
Vegetarian Stir-Fry (or plant-based oyster sauce, 1 tbsp)
Spring onion (2–3 sticks)
Sesame seeds and/or peanuts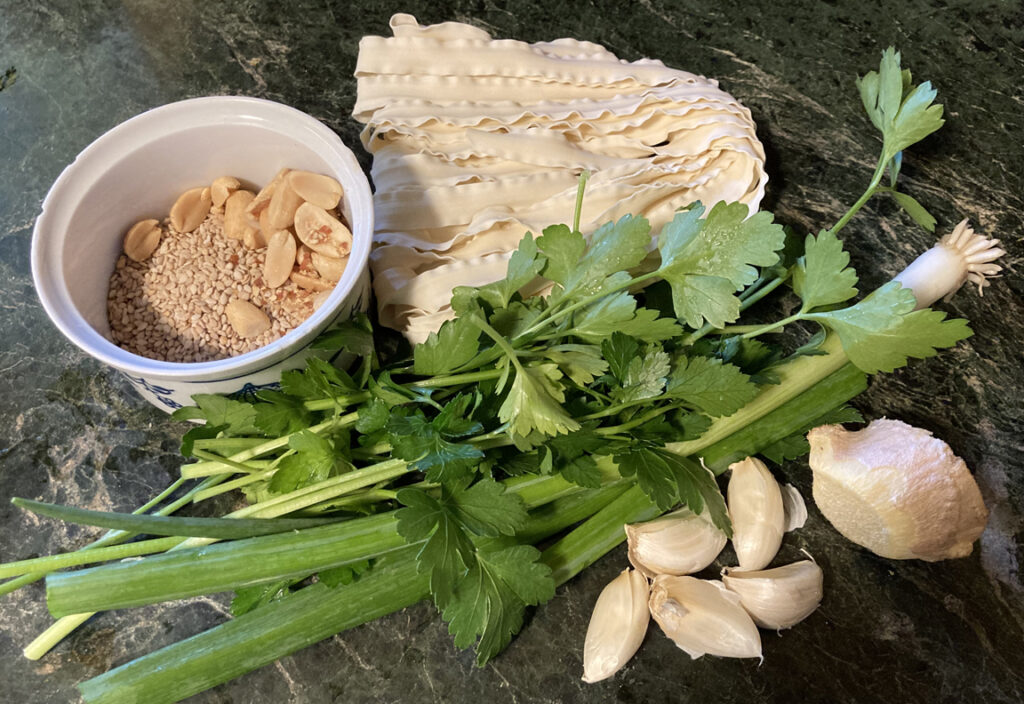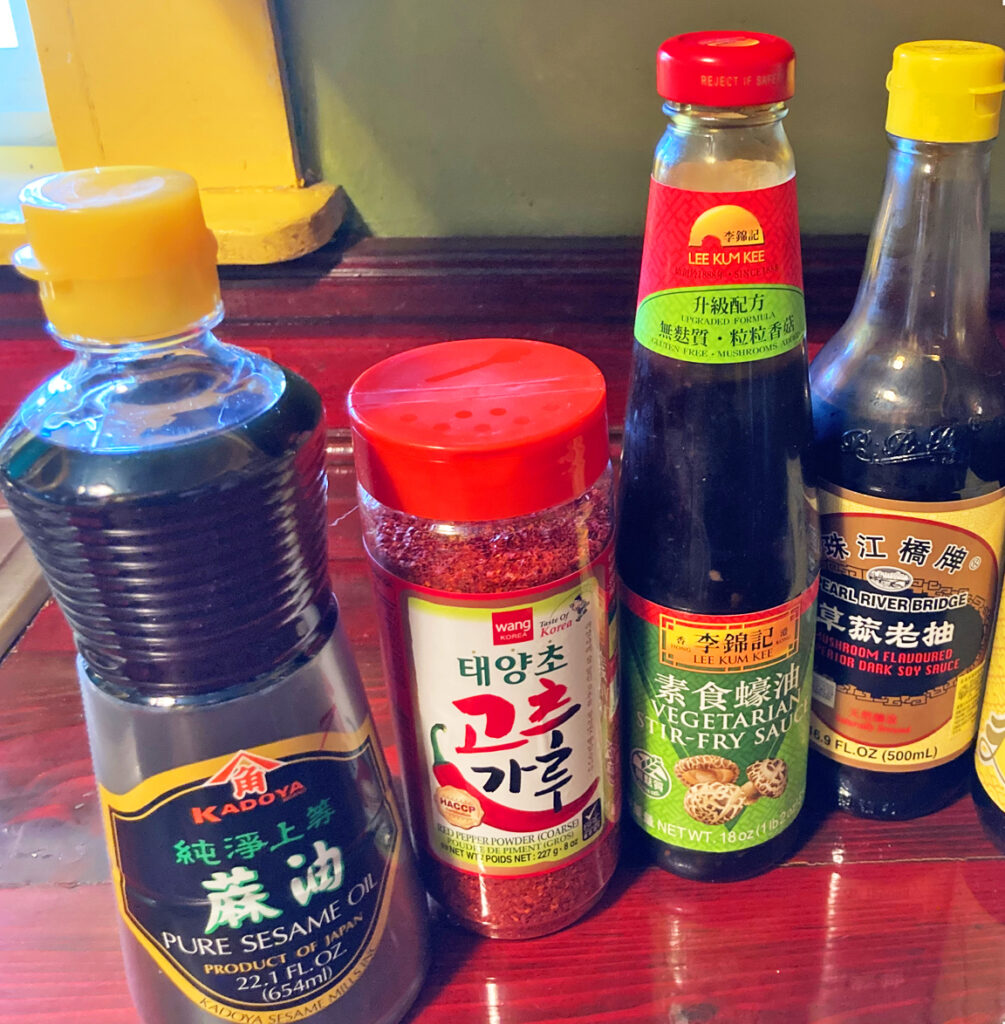 Prepare at home
Finely chop Garlic and Ginger.
Add Garlic, Ginger, Korean Chili powder, and Sesame Oil together in 2 oz container.
Put Dark Soy sauce and Vegetarian Stir-Fry together in container
Chop parsley and spring onion
Directions at camp
Boil noodles in pot. Cook time is usually 4 minutes, so remove and drain off water after 3 minutes. Be aware that noodle will cause the water to froth and boil over in a small pot. I just let it happen, but you can mitigate the issue by using less water.
Put chopped Garlic, Ginger, Korean Chili powder, and Sesame Oil in skillet and sauté. Take care to not burn the ingredients.
Add noodles to sauté and stir-fry for 1 minute.
Add Soy Sauce and Vegetarian Stir-Fry and continue to stir in skillet for half a minute.
Add chopped spring onion and parsley. Stir for another half a minute.
Remove from heat and add Sesame seeds and peanuts.
Enjoy.
Weight