One of my favorite backpacking foods is cheese quesadillas. They are good for breakfast, lunch or dinner and snacks in between. Most every hiker will want them as soon as they smell them cooking. I expect the only reason I have never seen anyone else making them is that most hikers are using super-weight saving and efficient cooking systems that simply can't handle anything as large as a street taco.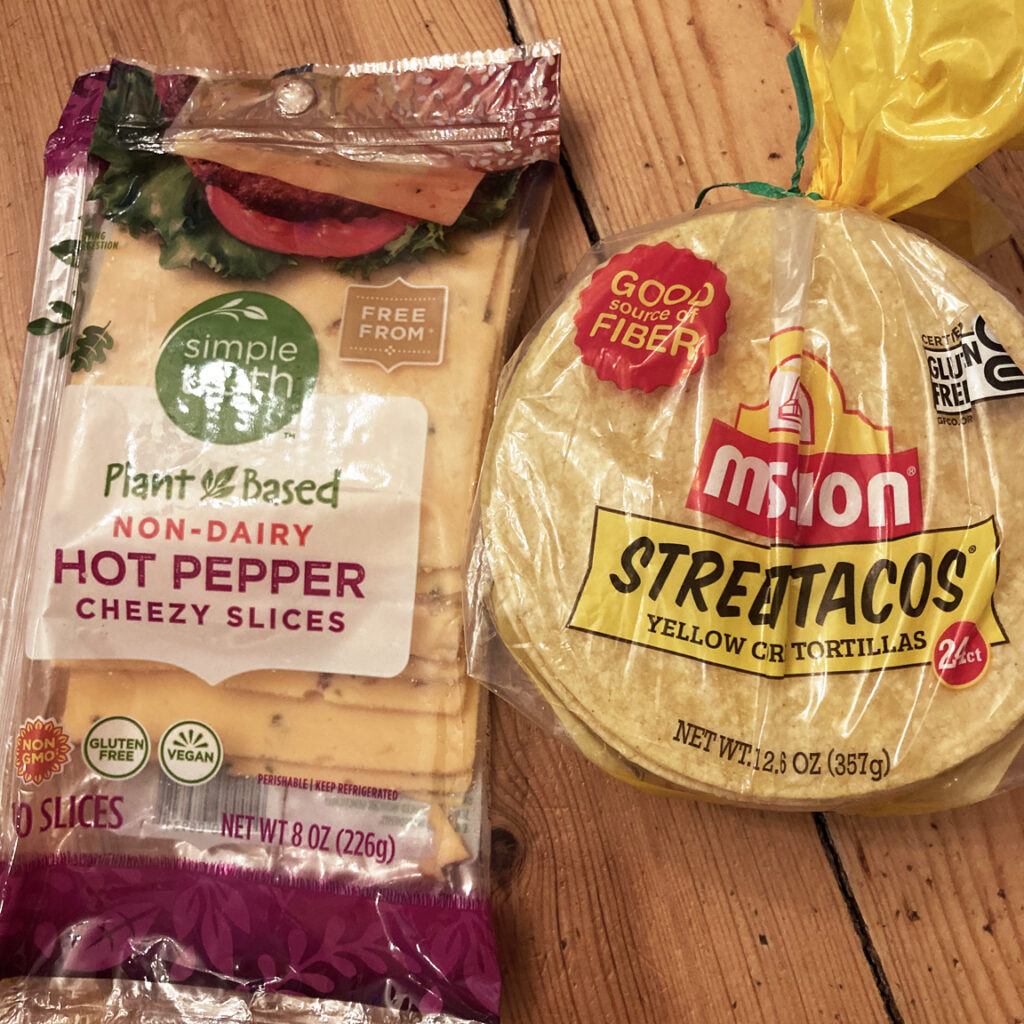 A 1-liter Pot with Skillet lid can easily handle street taco size tortillas. The 4-inch street tacos are available in both corn and flour versions. If I bring the 80inch skillet pan, it can handle the standard 5-inch tortillas.
Ingredients
There are many ways to make quesadillas and many ingredients that could be added, such as Tapatío, parsley, dried tomatoes, spring onions, cumin seeds, coriander seeds, ground black pepper. However, in its simplest form all you need is two things.
Corn or Flour tortillas
Pepperjack Cheese
Cooking tips
Using a camp stove with limiting simmering control makes it easy to burn the tortillas. Here are some tips to help you get the best results.
Clear a space to set the skillet before you start.
Have something ready to hold the skillet in case the handle gets hot. If you are using gloves, make sure they don't melt easily. I usually use my G&F Waterproof Double Thermal Winter Gloves.
Don't let go of the skillet: Expect to control the skillet heat by holding the skillet suspended above the stove supports.
Have a way of flipping the quesadillas. I can usually pull this off with just a bamboo spoon or fork.
Wait for the cheese to soften slightly before flipping so the two quesadillas will stick together.
Be aware that the tortillas will cook super fast. There's never a time that I leave the skillet sitting on the stove supports. Its too close to the heat.
Dairy and plant-based cheeses: Pepper Jack cheese may be America's greatest contribution to the world of Cheese. Although, not surprisingly it actually began with Monterey Jack Cheese, which was invented by Mexican Franciscan friars of the Monterey area in California. This cheese with habanero chilies and jalapenos is perfect for quesadillas, but if you want to enjoy often, you may want to avoid the Saturated Fat of Cheese. Thus far, the only purely plant-based pepper jack equivalents I have found use coconut oil and have the same level of saturated fat as conventional diary cheeses. Basically, fat, sodium, and no protein.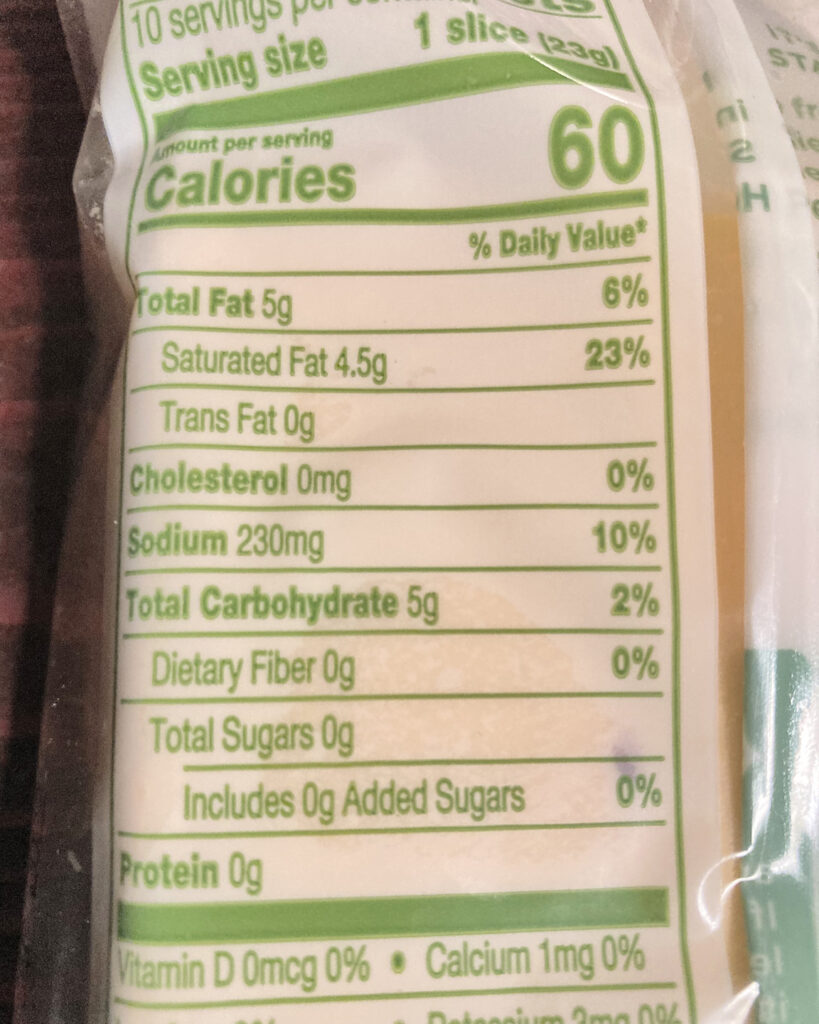 An alternative to a purely plant based cheese is Lisanatti Foods' Almond Jalapeno Jack cheese. A one ounce serving has 6 grams protein, zero Saturated fat and zero Trans fats, 1 gram Polyunsaturated Fat and 2.5 grams Monounsaturated Fat. While made with Almonds and mostly plant-based, it contains some Casein, so it is arguably vegetarian like most cheeses, but not vegan.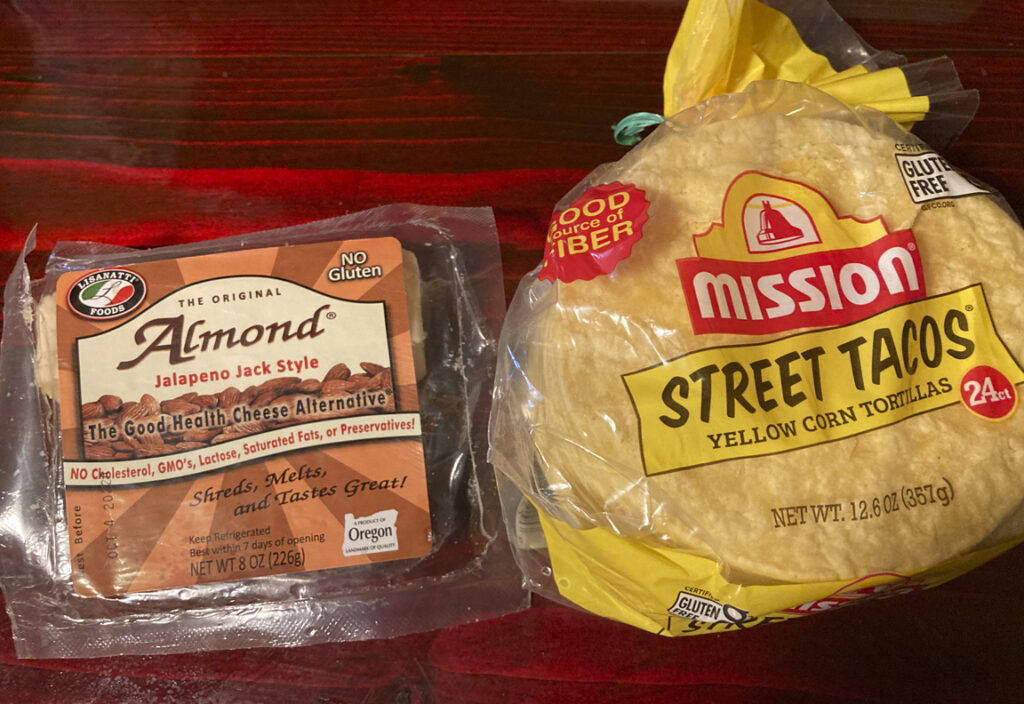 The Mission tortillas are, according to the producer, vegan, Kosher, organic, Gluten-free, and have no trans fats.