Ramen is a popular backpacking choice, but usually in ready-made and prepackaged forms. Here I'm going to share a very simple way to create your own fresh Ramen. This recipe will work well in deep cold winter conditions (0–15ºF).
Ingredients
Ramen noodles
1 tbsp on Miso paste
1/4 cup of canned corn. Precooked corn or Edamame (soy beans). Trader Joes sells packages of precooked edamame.
1/2 Spring onion
1 ounce Enoki mushrooms or any mushroom you prefer
1 tbsp chili oil
1 tbsp of sesame seeds
1 tbsp of peanuts
Chopped dried seaweed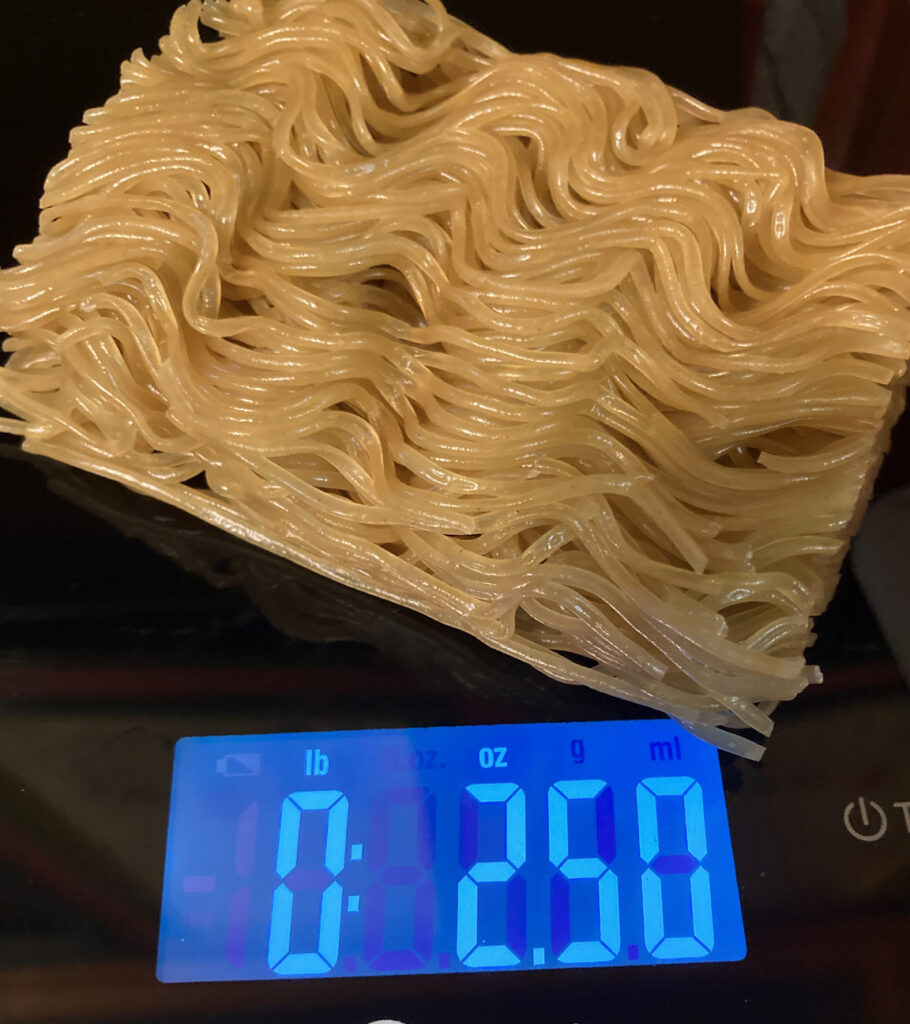 Prepare at home
Chop seaweed and spring onion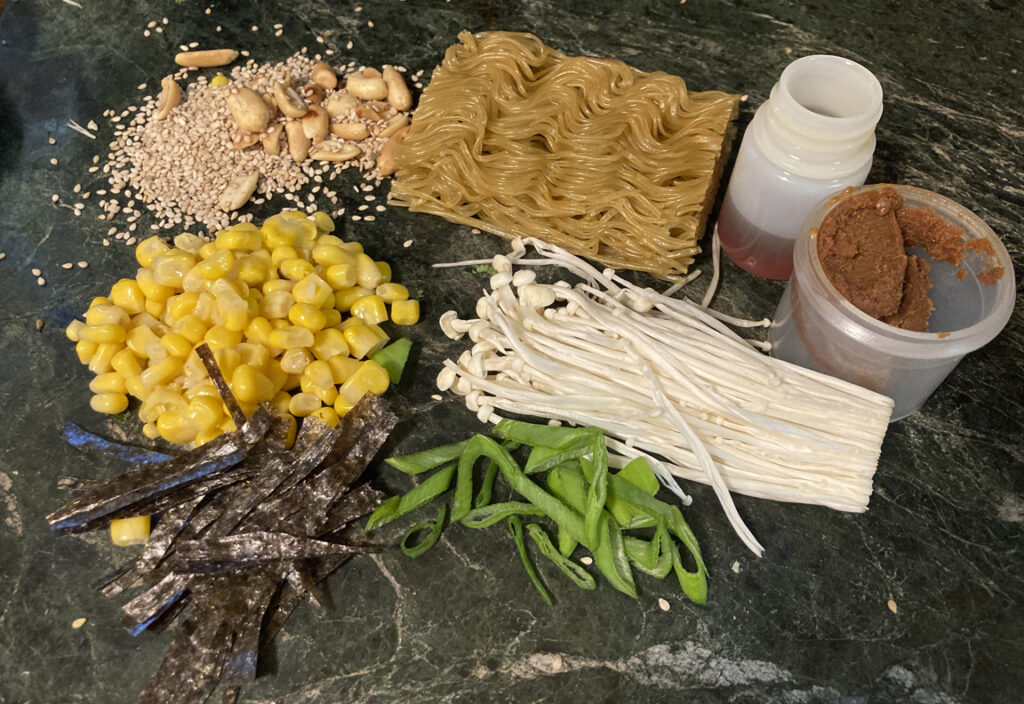 Directions
Boil water
Add Ramin noodles (cook 2 minutes)
Add Miso paste to hot water and disolve
Add toppings (Enoki mushrooms, corn, seaweed, spring onions, corn, sesame seeds and peanuts. )
Enjoy.
Weight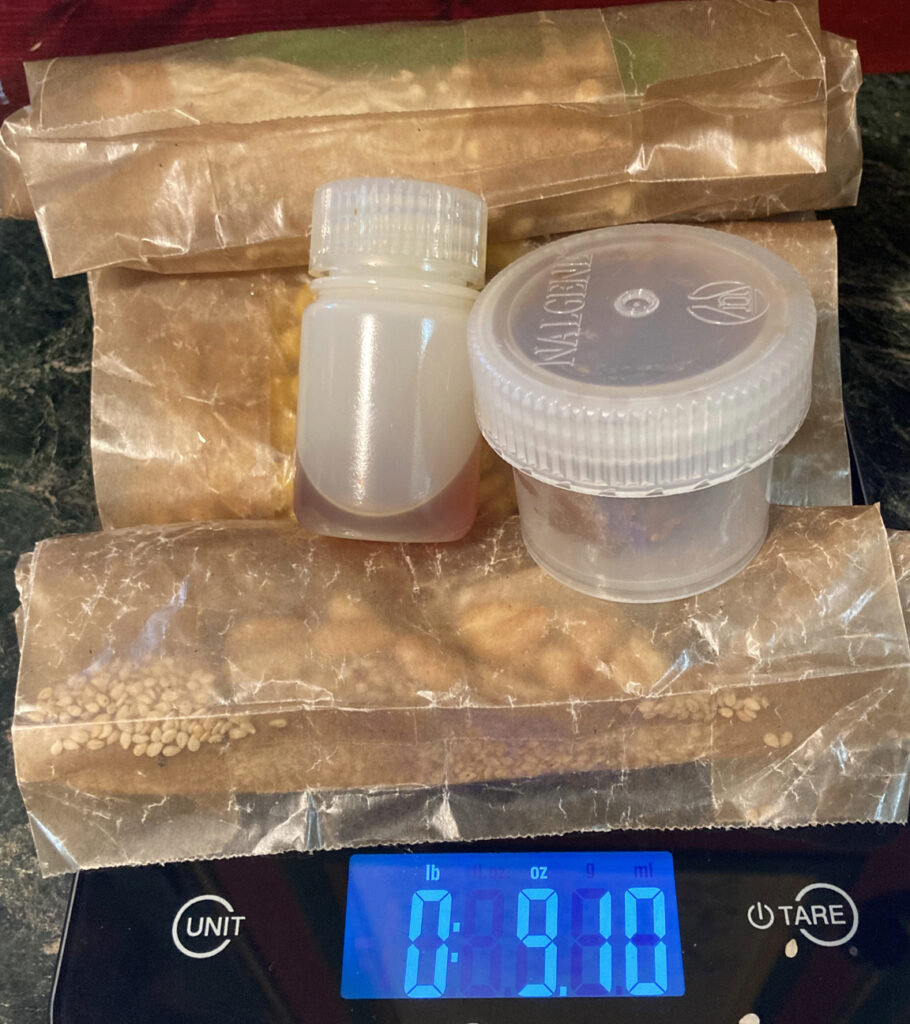 There are ready-made Ramen meals that you can eat as is or improve with fresh veggies. The same is true for miso soups.